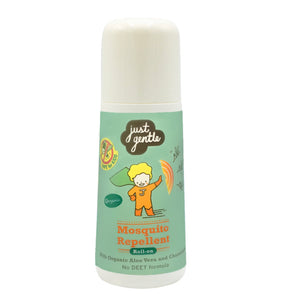 Product Description
A safe and effective way to guard your loved ones from mosquitoes. (NO DEET FORMULA). Our breakthrough herbal blend formula with organic aloe vera continues to repel mosquitoes for 4 hours. Apply gentle and apply evenly.
It comes with Roll on or Spray options.
Certified Organic Ingredients by ECOCERT in France
Product does not include any harsh chemicals such as:
No congratulations
No Sulfates (SLS)
No Phthalates
Gluten Free
No Dairy
No Alcohol
No Perfume
Dermatologist Tested for Non-Irritation
Recommended Age: 6 months+
Recommend to reapply every 2-4 hours depending on individual body or environmental conditions.
☘️Plant based, Natural & Organic
☘️Safe and gentle for babies and pregnant mothers