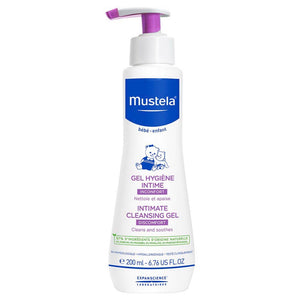 جل تنظيف المناطق الحساسة للاطفال 🧸♥️
منطقة الحفاض دائما تكون اكثر رقة من بقية الجسم وتحتاج عناية خاصة 👌🏻
.
مصمم خصيصاً للتنظيف اليومي للمناطق الحساسة التي تعاني من الشعور بعدم الراحة. مسحطات فائقة الإعتدال: نظفي بلطف دون إتلاف بشرة الرضيع.
Features:
Soothes sensations of discomfort
Brings an immediate and lasting comfort
Physiological pH, soap-free cleansing gel
Tested under dermatological and pediatric control.
High skin tolerance.
Hypoallergenic - Formulated to minimize the risk of allergic reactions.
Baby cleansing gel : 0% parfum, paraben, phthalate, phenoxyethanol.
Description
Specially designed for the daily cleansing for discomfort in the intimate area. Very mild surfactants: gently clean without damaging the baby skin. Avocado perseose: patented natural ingredient, protects the skin barrier and preserves the cellular richness of the skin. Aloe vera: softens and soothes.